The Lake: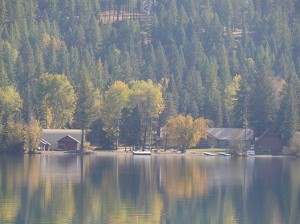 Running Camp is located directly on the shore of Dickey Lake. The camp's private beach offers a large swimming area, and although the water can be cold, nothing feels better than cooling off by diving into the lake after a hot run.
The Food:
For some people this could be the best part of camp… the food! Most camp food gets a bad wrap, but count on Running Camp to break that trend. Meals include fried chicken, and chili. At any time, runners can come into the main hall and grab one of the healthy snacks that is always provided. No one ever goes hungry!
Bonfire:
One of the highlights of running camp is the last night when we all get together around the camp fire to tell stories and enjoy each other's company. The bonfire is a great way to relax and have fun at the end of the camp, and is guaranteed to be a memorable part of the running camp experience!